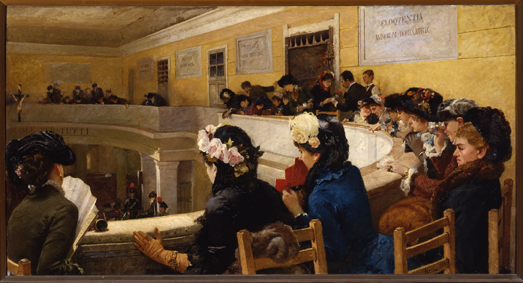 In Corte di Assise (Netti – Rome 1882)
LORUSSO law firm works with internal partners for extra judicial, arbitrate and legal assistance (the founder and Lawyer Cecilia Lorusso are part of the team) and with of counsels attorneys on the following topics:
family law
"mortis causa" inheritance procedures
real estate legal due diligence
intellectual and industrial property law
labour and welfare law
contracts and agreements
contractual and extracontractual responsibility
banking law
corporate law
bankruptcy law
credit collection and debt recovery
administrative law
tax law
criminal law (including tax evasion and fraud and corporate criminal law)
private international law
navigation law
immigration law
sport law
internet rules and regulations
fair compensation resulting from unreasonable trial duration (civil, penal, administrative, executive)
Lorusso Law Firm also provides legal and administrative assistance with managing partner.
In partnership with:
– Rana Law Firm – Milan
Mr. Maurangelo Rana, former officer by "Revenue Agency" in Milan since 1999, founded the law firm in 2010. He specializes in Italian tax law, business and corporate criminal law. Rana law firm ensures its clients with full assistance on matters of business tax, personal and institutional tax and on International, real estate, bank, financial fields.
He is author of several articles published on specialized magazines and he wrote 12 books published by Maggioli and Il Sole 24 Ore. He is also a teacher and a counsultant covering the entire Italian territory.
-Giannubilo Law Firm – Rome
In 1970, Mr. Enrico Giannubilo founded the law firm, specializing in civil law also acquiring International clients.
He specializes in bankruptcy and corporate law, he acts in quality of statutory auditor for corporation in Italy or based abroad. He is also acts in quality of bankruptcy curator and commissioner for liquidations when nominated by the Ministry of Labour and the Court of Auditors – Jurisdiction section of Lazio region.
He is licenced as an Auditor and as a Judicial Administrator, by Ministry of Justice Institute (ordinary section and business management specialized section) established by the Ministry of Justice.
He is licensed to practice law at the Italian Supreme Court level.
Lavermicocca Law Firm – Bari
In 2002, Lawyer Giandomenico Lavermicocca founded the law firm, specializing in civil law, family and banking law, credit collection and debt recovery.
He attended the Master "Corporate Lawyer Human Resources Manager" at Tecnopolis – Valenzano – Bari following subject matters in the area of International trading,  franchising, engeneering  and Stock Exchange contracts.
He joined a Project Work in "Analysis of Stock Exchange quotation procedure. Regulated Italian markets, new real estate markets: analysis of British, French and Italian scenario".